Is this FINALLY evidence that she is, in fact, a witch?
It's safe to say Rihanna is in a league of her own.
Between her distinctly-toned music, unpredictable sartorial choices, and her general bad bitch attitude, she's one of the biggest household names in the showbiz industry right now, inspiring designers, fans, singers and fellow performers to be more daring in everything they do.
Last week, her name was on everyone's lips as she was found out to have quite an unusual habit that many of us keep –  that of bringing home wine glasses from the club.
View image on Twitter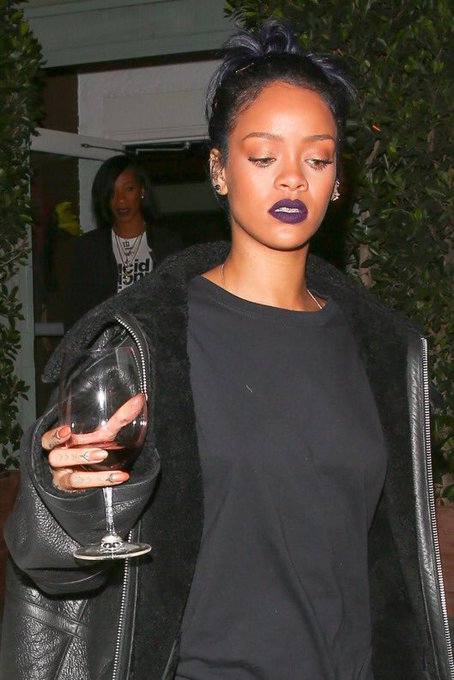 This week, however, she's hitting headlines for her amazing ability to walk in heels. No, seriously.Rihanna has been visiting Paris this week, looking her usual gorgeous self but it's a picture of her walking on a grate that has mystified and terrified fans online.

The 28-year-old Work singer has been travelling the world with her Anti tour and, almost daily, we see her in another flawless outfit and the outfit that has caused fans to freak out is a baby blue ensemble with matching strappy heels.

The Bajan proved she can truly do anything as her ability to stay standing while walking on a grate littered with holes has excited people everywhere comparing her to Jesus and a witch.

If Rihanna can walk over a grate in heels, you can DAMN sure get through today.
[Source:- Her ie ]